Slides compiled by Haley Knudson. Lectures on sustainable business models at NTNU Norway. The aim of the lectures are :
To understand and describe business models and their parts
To be introduced to the field of sustainable business models
To recognize ways to introduce sustainable value into companies'
operations
To be able to map and explain a case company's business model
and suggest areas for business model innovation for sustainability
(Published with permission of Haley Knudson. Sorry that some of the slides are a bit blurred due to compression of the file)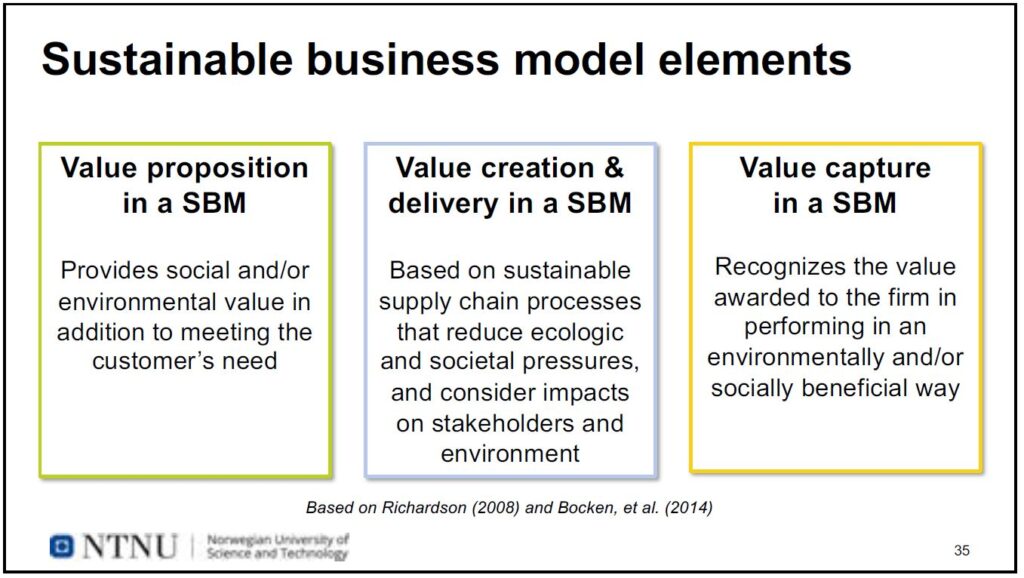 Screenshot from Haley Knudson slides. Complete references in the slides.