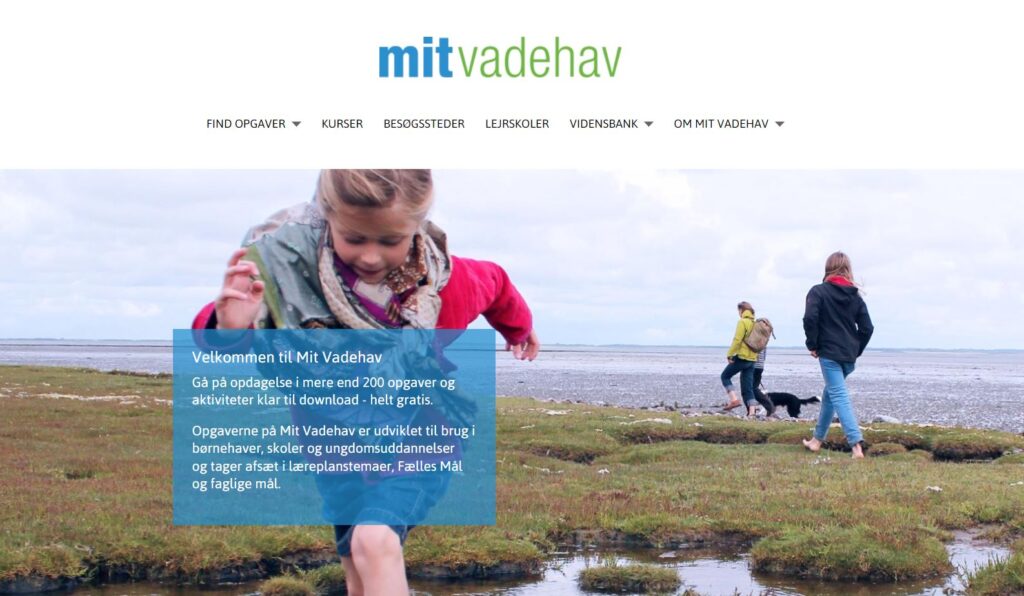 Screenshot from "mitvadehav.dk".
"Mitvadehav (My Wadden Sea) is the Wadden Sea National Park's official education portal, developed in collaboration with Vadehavets Formidlerforum (Wadden Sea Dissemination Forum). My Wadden Sea offers free teaching materials for schools and youth educations as well as activity descriptions for kindergartens. The purpose is for children and young people to gain knowledge about and familiarity with the Wadden Sea area from the time they start in kindergarten until they leave their education many years later." (Source: Mitvadehav webpage).
Can the webpage also inspire similar initiatives elsewhere?