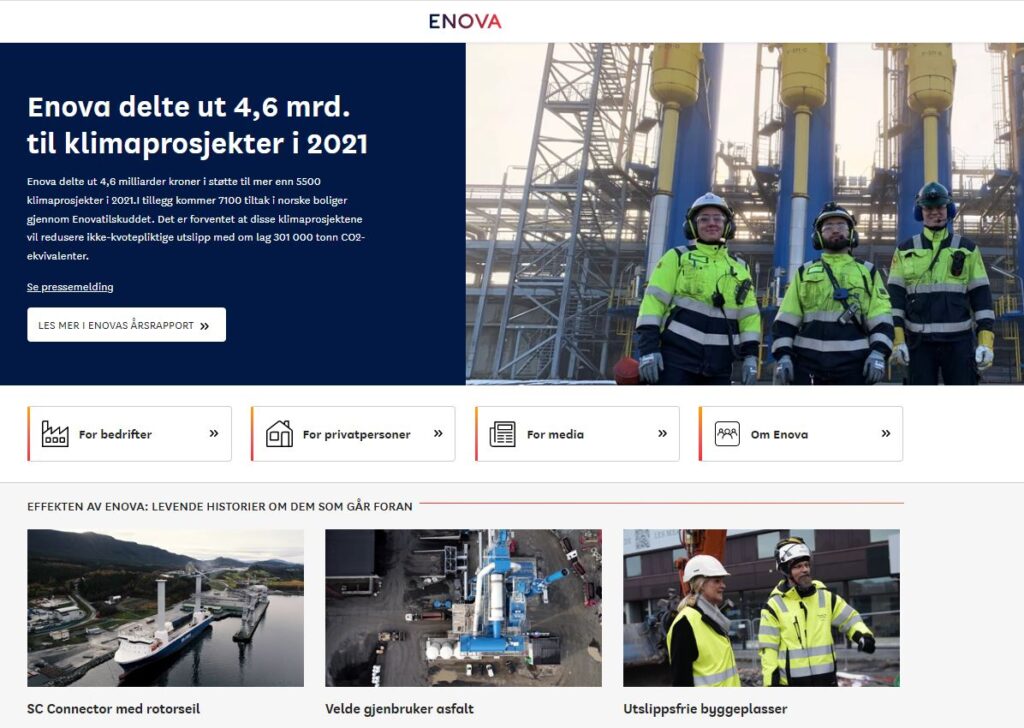 Screenshot from the Enova website. 
Enova – owned by the Norwegian Ministry of Climate and Environment is meant to be "a driving force for Norway to achieve the climate goals for 2050. The organization is supporting those who take the lead and adopt climate-smart solutions. In 2021, 5,538 public and private projects received Enova support". (Source: https://www.enova.no/ )
The resource link leads you to where you can apply for support to your project – for Norwegian businesses only.
Know more: A project that has received financial support SC Connector – a boat using rotating sails: https://www.youtube.com/watch?v=QdaNq9yhxZE