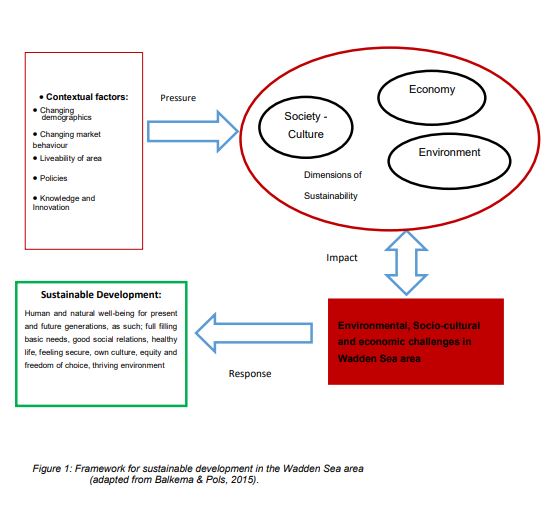 Screen shot from  the report. 
"With growth of industries such as tourism and manufacturing, sustainable entrepreneurship will play a vital role in safeguarding the
Wadden Sea World Heritage Site. Sustainable
entrepreneurship will add to the efforts to ensure that nature is protected, the cultural heritage is preserved and economic development is sustainable. Therefore, an investigation to gain knowledge on the difficulties that SMEs face as they aspire for sustainable entrepreneurship is
important." (Quote from report, p. 20.)
Reference: Hellen L. Atieno Dawo, Thomas B. Long, Gjalt de Jong (2020) "Workplan 5.1. Report on barriers for sustainable entrepreneurship in protected nature areas in the North Sea Region".